As suggested by the Spanish delegation, the GEPC participated in the 1st world conference on the Mediterranean diet.
The conference took place in Milan, on the 7th and 8th of June, 2016. It was organized by the International Foundation of Mediterranean Diet (IFMeD), and aimed at "[revitalizing] the Med Diet, from a healthy dietary pattern to a healthy Mediterranean sustainable lifestyle".
A booklet entitled "Health and Nutritional Properties of Mushrooms", presenting the nutritional benefits of mushroom, was handed out to the 800 conventioneers. It is available upon request.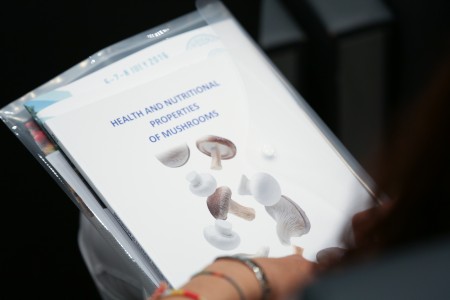 You can find more information and download the program here.